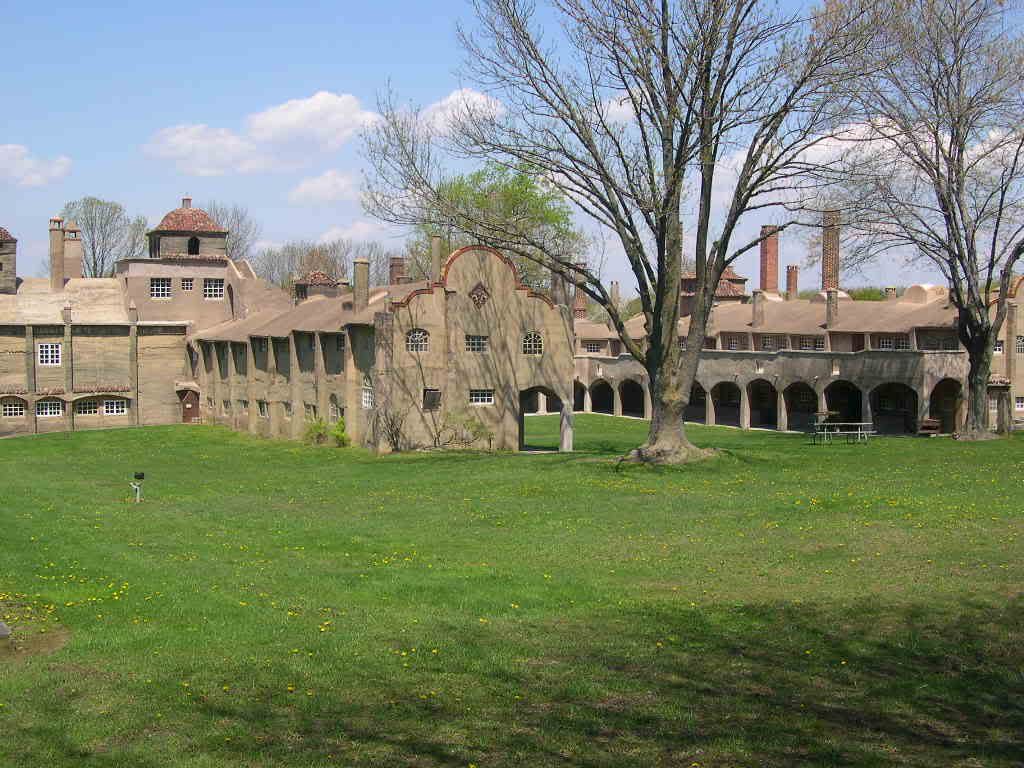 The Moravian Tileworks
in Doylestown, Pa is one of my favorite places in the world. Inspired by the
Arts and Crafts movement
and in the ancient atelier tradition, Henry Mercer set up his tile factory as a workshop placing creativity and the handmade tradition over production.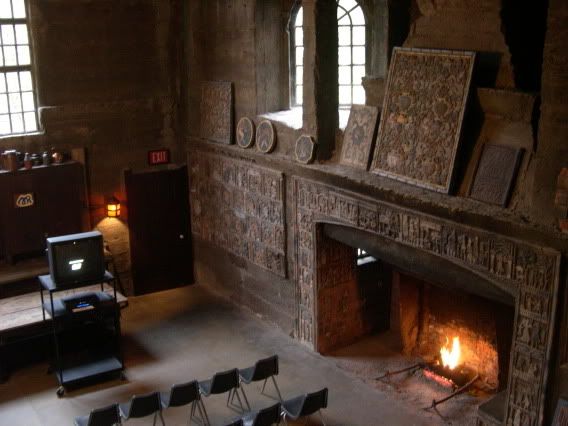 When i have my own studio workshop I will use the tileworks ( and
Tiffany studios
) as a model. The setup of the factory is both bucolic and efficient. It embodies what creative manufacturing was and still ought to be. As an artist interested in works that range from decorative, to didactic, to esoteric, I am truly and deeply inspired by the works of Henry Mercer.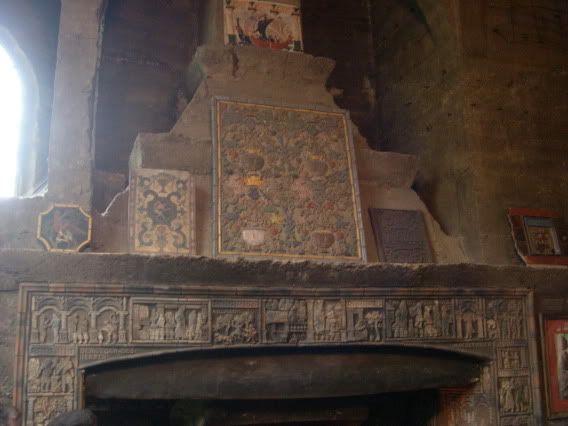 His decorative use of didactic tiling is everywhere in his workshop ( and his
house
) Everywhere you turn there is beauty, lessons, inspiration, and color. Mercer believed in advancing the human soul through his work.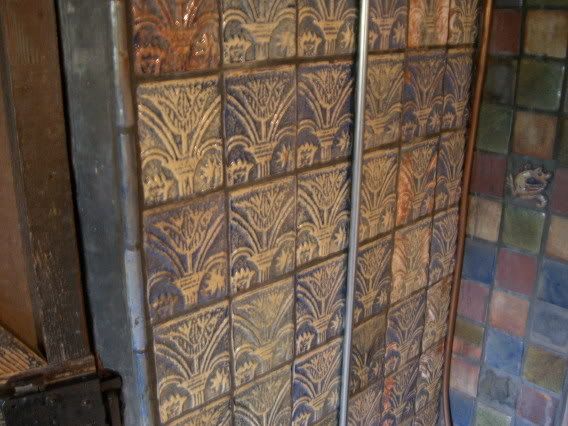 His home and studio both built in two years with a crew of six people were constructed in concrete. This was quite unusual in 1900. The walls, floors, celings, even the shelving was built from concrete. As readers of my blog know, i am a huge fan of
concrete
! You can see the interaction of polychromatic tiling against the drab concrete here: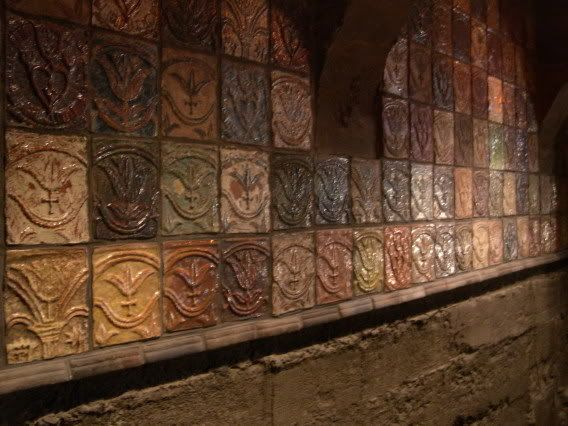 All of Mercers tiles are pulled fom plaster molds. Here is a picture that contains some rather large ones: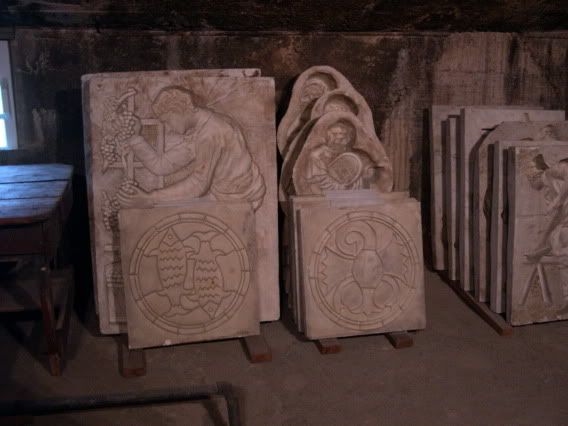 Rubber molds have been take on his original plasters and are used to retool the tileworks stock as they become chipped, degraded or broken. His work is still being created and sold today.