I saw the
cezanne
show this week.
It was a good show, but not completely inspiring. not inspiring enough to write about anyway....
So this week. I did my group art project. this time at Fado's in Chinatown. Yeah.. i miss the argonaut.... so its back there next time.
here is one from the 8 or so we did: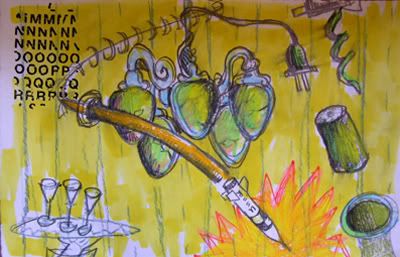 I'm also working on my series of concrete and glass castings on wood.
By the end of next week i'll probably have 50 pieces. maybe 60.
i'm also playing with sgrafitto into concrete.... i'll post some pictures of that soon.