these are pieces that are in progress.
a cement casting with the intent of many air bubbles on the surface
detail of a painted fiberglass casting
concrete casting of a glass tile i made from making a mold from a real lock and key. follow that?
i've been making small castings of words pertinent to the content of my pieces. this is cement
a cement panel of lightbulbs.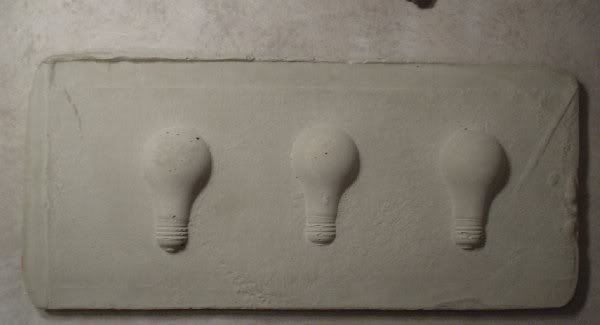 concrete casting on painted board