my current project involves an office in a home that is completely covered with maple panels.
i have chosen to paint the paneled sections and the frames, while using a tinted wax on the remaining walls.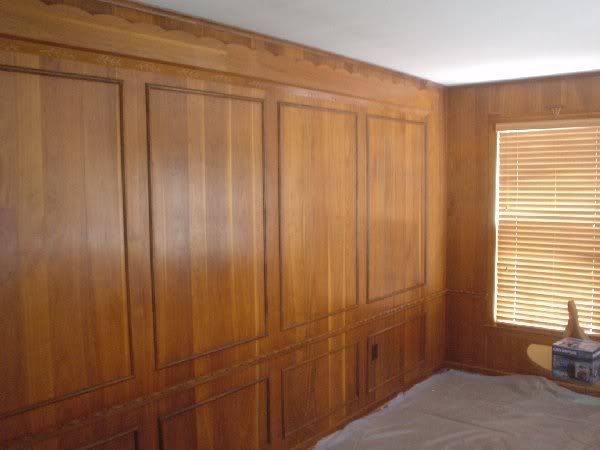 the tinted wax will push the background toward a plum/eggplant color, while the panels with be painted with ochres, corals and aqua colors.
it will have a suggestion of a continous landscape. the ceiling will be painted a very very soft bluish green, suggesting either sky or water.
much of the detail will be painted metallic silver.