Come listen to
Rania Hassan
talk about knitting as contemporary art at
The Textile Museu
m tomorrow morning.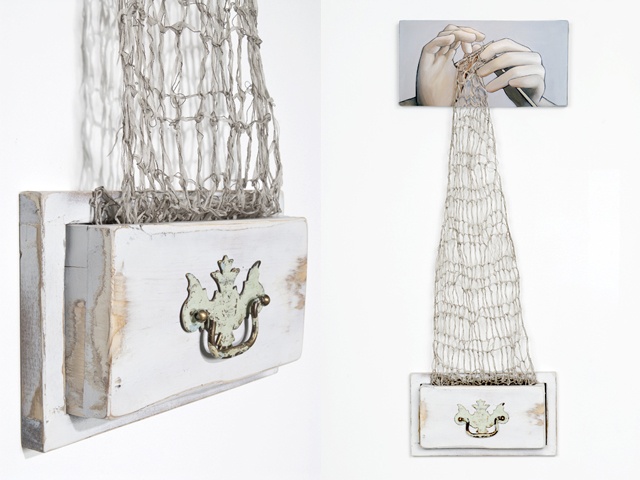 RUG & TEXTILE APPRECIATION MORNING
Knitting as Contemporary Art
10:30 AM
Knitter, designer, and scholar Jennifer Lindsay will discuss knitting as an art form. Local contemporary fiber artists Barbara Rushworth and Rania Hassan will join her to show the expressive possibilities of knitted fabric and form in wearable art, sculpture, and mixed media compositions. Please feel free to bring examples from your own work or collection to share. Free; no reservations required.
THE TEXTILE MUSEUM 2320 S Street, NW, Washington, DC 20008-4088 (202) 667-0441